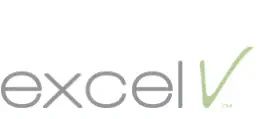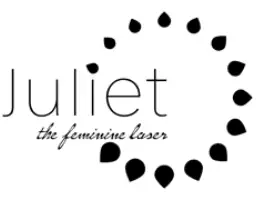 WE BRING OUT d - BEST OF YOU
We treat various superficial and deep skin problems with our state-of-the-art
medical lasers. Depending on the indication, following laser platforms can be
used:
EXCEL V
- a unique high-performance combination with two sources of ultra-
precise wavelengths 532nm (LBO) and 1064nm (Nd:YAG) incorporated in the
CoolView™ handpiece. Non-invasive and versatile. Indications:
•
Vascular lesions (red, brown, purple and blue)
•
Angiomas, port wine stains and other congenital lesions
•
Rosacea, red neck
•
Varicose and reticular veins on extremities and face
•
Bruises
•
Red scars
•
Viral warts
•
Seborrheic keratoses, skin tags and other benign skin tumors
•
Hair removal on the face
•
Melasma
•
Sun spots, freckles and other benign brown spots

CO2 / ER:YAG ABLATIVE AND FRACTIONAL LASER
- two lasers, two gold
standards in treatment of skin aging signs (wrinkles, decreasing skin elasticity,
spots) and scars. Invasive. Indications:
•
Facial rejuvenation and skin tightening (full face resurfacing)
•
Focal rejuvenation of eyelids, neck and decollete
•
Large pored facial skin
•
Stretch marks (striae)
•
Scars due to acne, surgery and trauma

JULIET LASER
- a unique development of the established Er:YAG laser system to
improve the effects of aging and disease. Individualized improvement of
women's health and well-being. Gentle, minimally invasive. Indications:
•
Genitourinary syndrome of menopause (age-related or
hormone-induced)
•
Vaginal atrophy and dryness
•
Vaginal relaxation syndrome after difficult births
•
Stress urinary incontinence
•
Bleaching of vulvar skin due to tight clothing pressure or dark
skin types
•
Complications of scarring skin diseases in genital areal like lichen
sclerosus et atrophicus and lichen planus
The costs range is between 500-800 CHF per treatment (internal, external or
combined).

GENESIS LASER
- a unique long-pulsed Nd:YAG laser system that gently targets
deep dermal vessels and stimulates collagen fiber remodeling with the Genesis
V™ handpiece. Genesis laser treatment reduced skin inflammation. Non-
invasive. Indications:
•
Skin tightening
•
Photorejuvenation of the skin
•
Large-pored skin
•
Inflamed papular or nodular acne
•
Rosacea (redness, papular inflammation)
•
Nail fungus
•
Stretch marks (Striae)
•
Scars due to acne, surgical interventions, traumas
IMPORTANT NOTICE
The above mentioned treatments are aesthetic cosmetic procedures which are
not covered by health insurance. You will be billed directly after the procedure.
You may use following payment methods: debit or credit cards, Apple Pay and
cash. Payments in installments, invoices or checks are not accepted.
Face, neck
| | |
| --- | --- |
| Spots, capillaries, excel V&Genesis combined | 650 CHF |
| Rosacea, acne, excel V&Genesis combined | 650 CHF |
| Addition of neck or back of the hands, excel V&Genesis combined | 250 CHF |
| Rosacea, acne, scars, Genesis only | 500 CHF |
| Skin tightening, large pores, Genesis only | 500 CHF |
| Addition of neck or back of the hands, Genesis only | 150 CHF |
Warts & Co
| | |
| --- | --- |
| Seborrheic keratoses, skin tags, angiomas | 200 – 700 CHF |
| Viral warts hand / foot | 200 – 400 CHF |
| Dermatosis papulosa nigra | 200 – 700 CHF |
| Other bumps | 150 – 400 CHF |
Blood vessels, scars
| | |
| --- | --- |
| Reticular and spider veins | 250 – 600 CHF |
| Capillaries on the face, neck | 250 – 650 CHF |
| Red scars | 250 – 600 CHF |
| Red stretch marks | 300 – 750 CHF |
| Congenital vascular lesions | 300 – 800 CHF |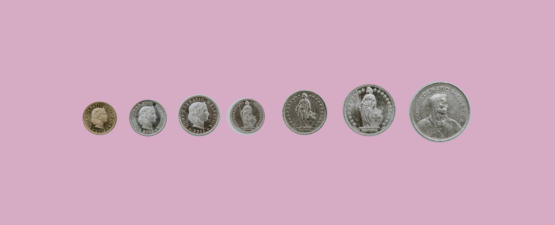 Face, neck
| | |
| --- | --- |
| Full face fractional resurfacing | 950 CHF |
| Addition of neck or back of the hands | 350 CHF |
| Eyelid tightening with fractional laser | 450 CHF |
| Neck lift with fractional laser | 550 CHF |
| Back of the hands lift with fractional Laser | 500 CHF |
Warts & Co
| | |
| --- | --- |
| Seborrheic keratoses, viral warts | 200 – 700 CHF |
| Viral warts hand / foot | 200 – 400 CHF |
| Other bumps | 150 – 400 CHF |
Blood vessels, scars
| | |
| --- | --- |
| Fresh scars (red) | 250 – 600 CHF |
| Stretch marks | 300 – 750 CHF |
| Congenital pigment lesions | 300 – 800 CHF |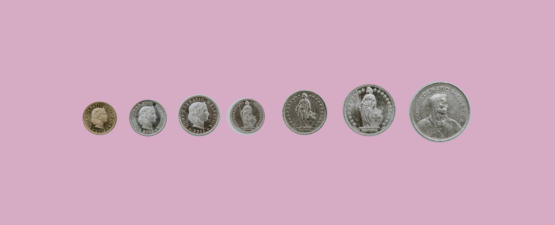 Laser
"To love beauty is to see light"
(Victor Hugo 1802-1885)
laser treatment of women's health
laser treatments for skin